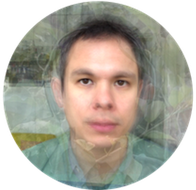 Things I've written
It occurred to me as I rebuilt this site that I've lost a lot of writing from the various platforms I've stood on over the years. In addition to anything newer I write here, I've selected some of that stuff (not all good, but all notable to me) for republishing here, grouped according to the blog that hosted it.
New stuff
The dothatthing years
Posts from a Tumblr blog that lived at do.tthatthing.org from 2007 to 2013, when that domain was stolen by an SEO domain squatter jerk.
The classic years
Posts from a Movable Type blog I hosted at Tangentialism from 2004 to 2006.
The wiki years
Entries from a non-chronological wiki-based blog that existed from 2003 to 2004. Ambitious and sort of insufferable. The dates for each post are approximations.